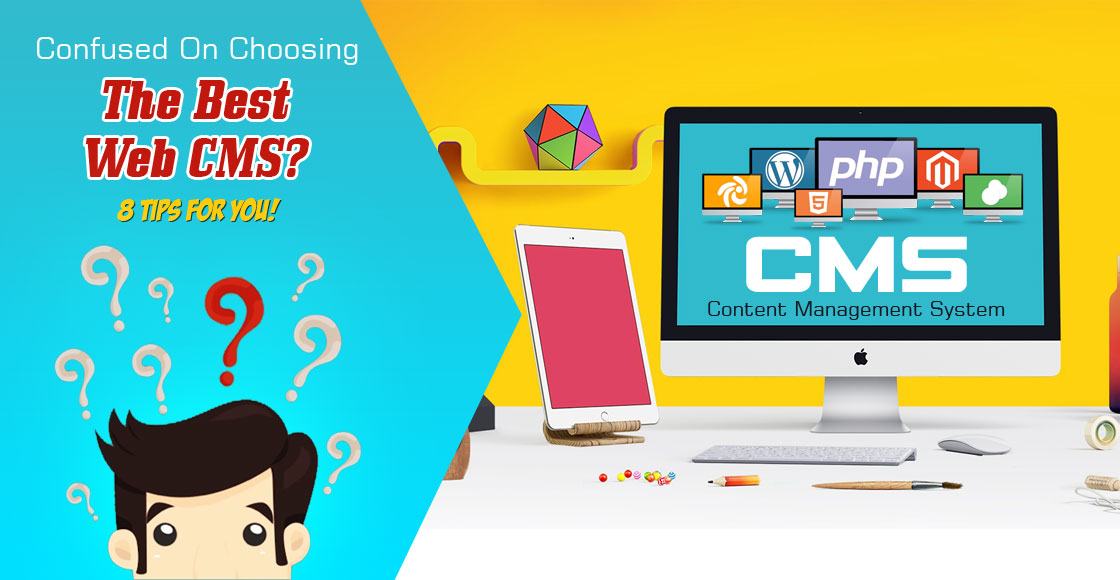 Tips to choose the best Content Management System
Some of the best Tips to choose the best Content Management System (CMS)
A Content Management System(CMS) is an application which allows you to build and run your website. With the help of a CMS, you will get access to admin panel with an Interface where you can create and posts, update pages, various types of content which includes the Images, video, and content. And can also arrange the content according to the needs.
There is an option to change the design of your website via admin panel by simply installing various themes and changing them the way you want. All types of actions can be accomplished by just clicking a few buttons. There is no need to write any of the scripts or code, just need to upload templates.
What is an Open Source CMS?
When it comes to the open source CMS, Drupal, Joomla and WordPress are the open source CMS available. With the help of these CMS< you can easily, edit and customize the core files on your website and if you have ever discovered a great way to improve the platform, then you can quickly pitch it to the developers and help in making their engine in the next update.
Which CMS should you choose?
There are three CMS which are available on the market as of now- Wordpress, Joomla and Drupal. They all are in the market for around so many years and all the three platforms are free. Each of it has billions of users. So let's look at the tips to choose the best CMS:
Joomla CMS
This CMS has a perfect balance between the customization and user-friendliness. It is more complex than any other CMS. If you have never worked with this engine before, you will definitely need some of the time to get used to it.
Today Joomla extension developers and a fledgling community have come up with the practical solutions to some of the issues web design that is difficult to resolve with other CMS. You need to choose the right CMS to get the better and utmost results and Joomla can be a perfect answer to all your issues.
WordPress CMS
WordPress is an open source CMS which powers half of the world's websites and now it is getting more and more famous and popular with each new update release. Today WordPress has a committed community with thousands of free extensions and has easiest to use user-friendly interface.
With the help of a WordPress, you can efficiently manage your content. You can create your pages, add it to the menus, and post something on it immediately. You can see the content on the front-end of your website. Because WordPress is the easiest CMS to use and you can also install for free of cost on your computer and test it. It can be one of the best CMS for your site as well.
Drupal CMS
Drupal is just like the "summit" of all the CMS platforms. The most important things to consider at the time of choosing the CMS platforms is how much time you plan to invest in building and maintaining it. If you ever have some of the core experience in HTML and PHP coding and want to create some of the big projects with several inputs from any contributors, then you should go with Drupal.
Conclusion
So, to conclude. Raz Technology is a professional CMS website design and development company which can help you to choose the best CMS according to the budget and needs.
Get in Touch to start a conversation about your project