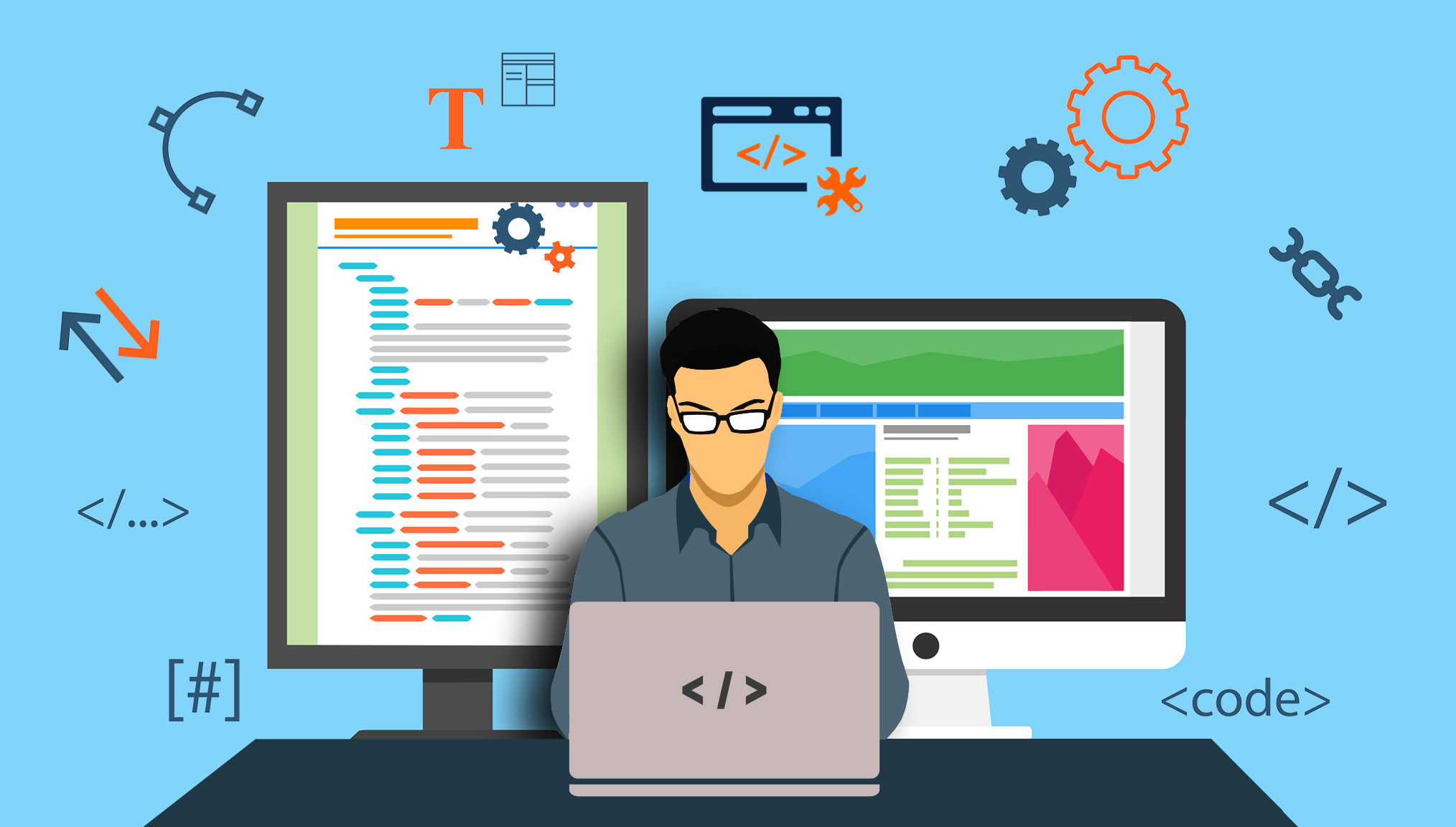 Some of the Undeniable Reasons to Hire a Professional Front End Developer
Some of the Undeniable Reasons to Hire a Professional Front End Developer
In today scenario where the world is full of digitalization, having a user-friendly, well-designed website is an absolute necessity for an early age startup or business. As nowadays a website represents what your business is all about, you cannot deny the requirement for a professional front-end developer to make your site looks like a professional and appealing as possible. So, if you are confused with respect to the same then here are five reasons to hire a seasoned UI developer to build your business website.
Custom Design:
At the time of hiring a professional front-end development developer then you need to sure that you will get a completely unique website that will perfectly suit your business specific needs. A proficient UI developer, first of all, analyzes the objectives of business well and then works accordingly to achieve the same. With the DIY website builders. On the other hand, you are often just limited when it comes to a customizing the looks and feel of your website.
Knowledge, Experience, and Professionalism:
As an owner, you need someone who has a good grip and experience in front-end technologies like the JavaScript, CSS3, HTML5, and Jquery to get the UI jobs in a right way. A professional front-end developer delivers you with a user-friendly website which will pleasant to eyes and will also be easy to manage.
Quality/Cleanliness of Code:
An experienced professional front-end web developer knows how important it is to write clean, commented code in today's world. By adhering to the best practices of web standards, and writing in correct systematic code, a front-end professional ensures that search engine will be able to crawl your website content easily.
Browser Compatibility:
As every browser have different standards on how to display the web pages, and there is a need to optimize the site to deliver the same UI on all the major browsers. A professional web designer is highly skilled in knowing that how to make a website compatible with each and every browser.
Website Optimization:
Apart from just coding, there are many other things as well as images, JS, HTTP and CSS on the website which needs to be optimized to deliver your visitor a seamless and super-rich experience. A professional front-end developer has a good understanding of various types of website optimizations techniques, which will take your website to a whole new level.
You Can Focus on Other Essential Things:
As we all know nowadays, that Time is Money; this is a phrase which applies everywhere whether it is the field of web design or any other field. If you choose the route of DIY, there are high chances that you will waste a lot of time. By hiring an experienced front-end developer, you can sit back and relax as the developer will deliver you a project within the specified time span. Furthermore, you have enough time to focus on your other business activities which include the networking, sales, marketing, etc.
Get in Touch to start a conversation about your project