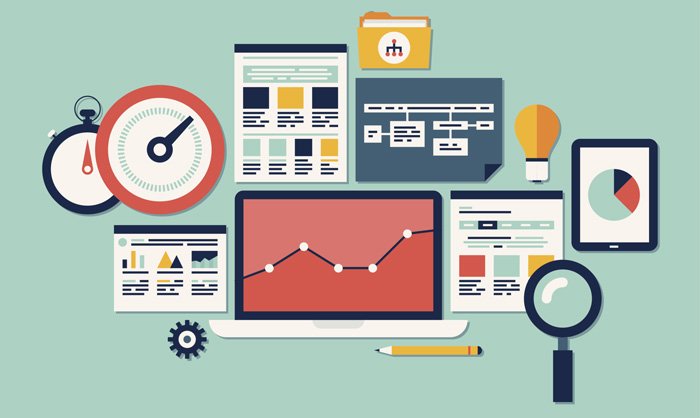 9 SEO Tips & Tricks for your B2B Website
9 SEO Tips & Tricks for your B2B Website
Search Engine Optimizations as we all know always changes with the time and has come a long way from black hat days of link farming and keyword stuffing to the rise of machine learning AI's. A machine learning system is a Google's Rank brain that helps Google analyze and determine search results. The raking of metrics and the number of user which experience will determine which information Google thinks best correlates to what a user is searching for. So, here I have compiled the list of top 10 best SEO trends:
Voice search
Voice Search is a great source of impact for SEO and is projected to be more than 50% of all searches. Because we can speak faster than what we can type, voice searches will be longer and more natural and also helps to bring SEO.
Falling in Love by engaging content
On Google, one of the significant SEO trends is brand loyalty. It's an endless buzzword which is as of now in the marketing community and has been for years now.
Careful structuring of Rich Snippet
Yes, Rich Snippets, but not just any snippets. Rich Snippets. Perhaps before we go simply much more further, some quick definitions are in order. A snippet is the results of search engine which show on the results page for a query made.
Natural Language Queries
Nowadays the search is becoming so much natural. Enter natural language queries. This is the search which is mainly carried out in the everyday part of natural language on the search engine of Google. And it's on the rise, typed or mainly spoken.
Link Building
If you thought link building was dead, then you are purely wrong. All the fake news which is as of now concerning link building is old, and it is still your number for one of the SEO hack tactics.
Increased Page Relevance
When it comes to ranking the page with some of the relevant details, it will never become outdated as just like a ranking factor. Search engines want to give users one of the best experience possible on the web. That means showing only all the relevant results.
Personalization Of Search
Search results are becoming much more customized, which means that nowadays search engines give results that are "personal" and tailor-made and will work according to the user. Besides the generic search results, search engines include results based on the information that they have about the user.
PPC + SEO
PPC Campaign can have a direct impact on the organic traffic of website. People often who click on the ads return to the site with the help of an organic branded keywords.
Page Speed
According to a Google survey and some of the reports, the speed of the page is the primary ranking factor. Slow loading pages 3 seconds or more have some of the below consequences:
Increased traffic bounce rate.

Time on page is lower.

Search engines crawl fewer pages.
Get in Touch to start a conversation about your project